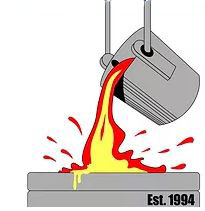 Northern Cast Parts has been sourcing Ferrous and Non-Ferrous Castings since 1994 from a network of International ISO Certified Foundries. Our Foundries have the ability to pour finished Castings weighing a few ounces up to 50 tons or more.
Using modern casting production lines and furnaces, our partner Foundries can offer many different casting processes including Green Sand, No-Bake, Investment, V-Process, Centrifugal etc. All Foundries have access to conventional machining tools and CNC machining equipment to supply fully finished Cast Parts. All Castings are 100% inspected, with accompanying dimensional/material test certificates, and photos. These Reports are reviewed by our personnel before shipment approval.
In addition to supplying Castings, Northern Cast Parts has cooperation with a number of Forging Plants in order to meet Customer's Forging requirements.